Happy Valentines Day Shayari in Hindi 2021 :
On This post we bring some beautiful happy Valentine's day Shayari 2021, Romantic Valentine Shayari in Hindi, Valentines day Shayari for friends, love, wife, husband, girlfriend, and boyfriend.
14th Feb. valentine's day is the most romantic and love day for every couple. every couple wants to make memories on this day. by spending time together and giving love & emotion to each other.
if you have different feelings about someone then don't wait for anything just go and say that what you feel about her. this is the perfect day and Golden opportunity to say your crush about your feelings. if you don't say then you can say indirectly by sending Romantic Valentine Shayari to convey your inner feelings.
Valentine Day Shayari For Girlfriend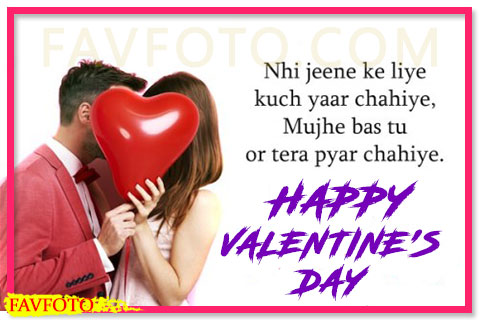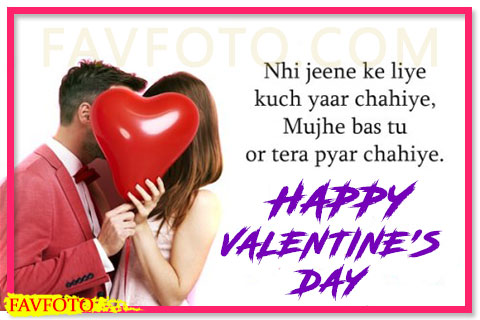 Har dua kabool nahi hoti,
Har aarzoo poori nahi hoti.
Jinke dil me aap jaise dost ho,
Unke liye dhadkan bhi zaroori nahi hoti.
Aapke Aane Se Zindagi Kitni Kh00bsurat Hai,
Dil Me Basi Hai Jo Wo Apki Hi Surat Hai,
Door Jaana Nahi Humse Kabhi Bhulkar Bhi,
Hame Har Kadam Per Aapki Zarurat Hai.
Happy Valentine's Day.
Heart Touching Valentine Day SMS – valentine day shayari in english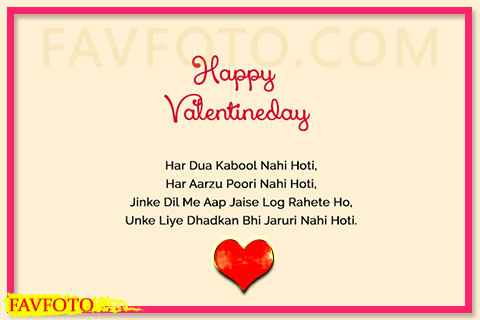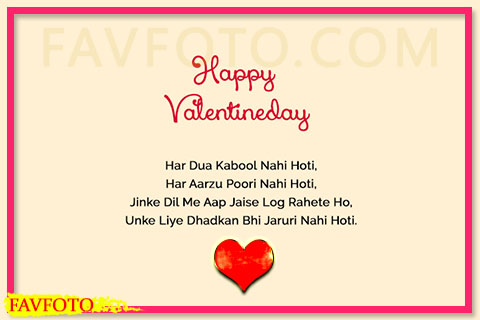 Muskan Ho Tum Is Hotoon Ki,
Dhadkan Ho Tum Is Dil Ki,
Haasi Ho Tum Is Chere Ki,
Jaan Ho Tum Is Ruuh Ki! Be My Valentine
Tere Aane Ki Umeed Ab Bhi Hain,
Tujhe Paane Ki Umeed Ab Bhi Hain,
Tujse Pyaar Main Ab Bhi Karta Hoo,
Tujhe Paane Ki Kosis Ab Bhi Hain.
Romantic Valentines Day Shayari For Wife & Husband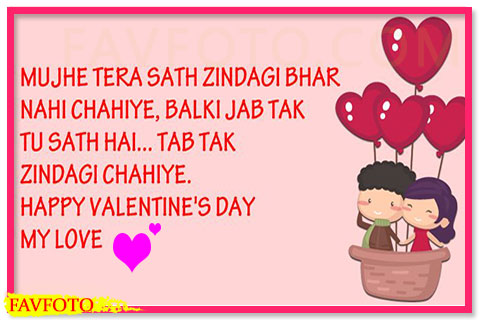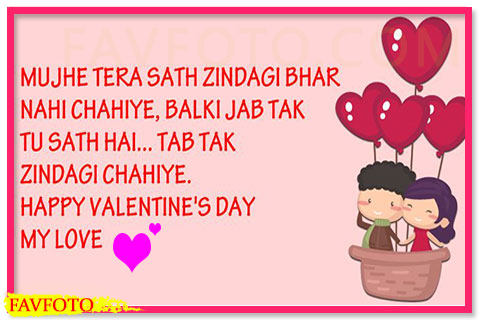 Khushboo Ki Tarah Meri Har Saans Me,
Pyaar Apna Basaane Ka Wada Karo,
Rang Jitne Tumhari Mohabbat Ke Hain,
Mere Dil Me Sajaane Ka Wada Karo!
Happy Valentine Day My Love.
Raat ko raat ka tohfa nahi dete,
Dil ko jazbaat ka tohfa nahi dete,
hum tu tumhe chand bhi de dete…..
magar Chand ko Chand ka tohfa nahi dete…..!
Happy Valentine Day Shayari For Lover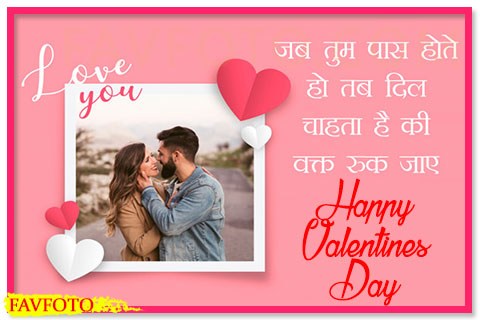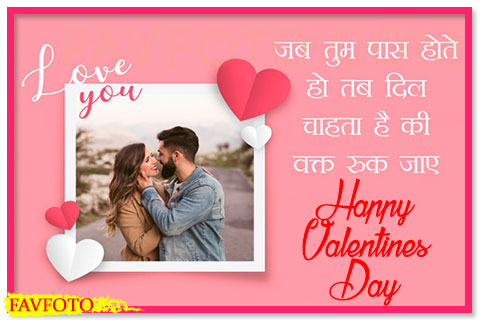 कुछ सोचु तो तेरा ही ख्याल आता हैं
कुछ बोलू तो तेरा नाम आता हैं
कब तक मैं छुपाऊँ अपने दिल की बात
तेरी हर एक अदा पे हमे प्यार आता हैं
तेरा असर अब मुझ पर होने लगा है
तुझे देखते ही दिल धड़कने लगा है
राहो मे तेरा इंतजार होने लगा है
दिन का चैन अब खोने लगा है… ❤ ❤ ❤
My Dear Valentine…
Valentine Day Quotes In Hindi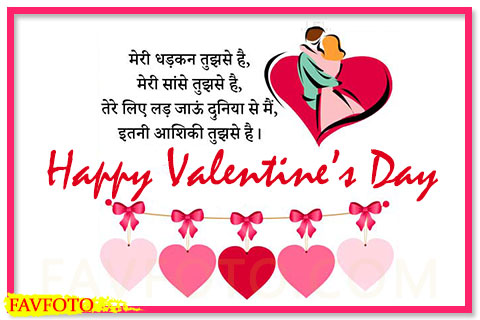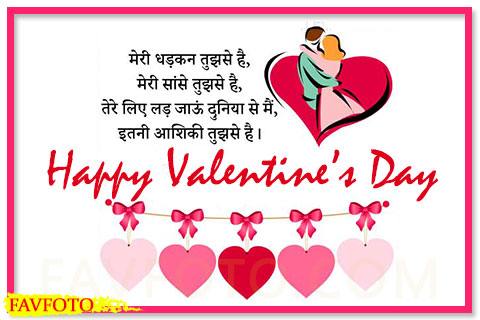 मोहब्बत के भी कुछ अंदाज़ होते है
जागती आँखों में भी कुछ ख्वाब होते है
ज़रूरी नही है कि गम में ही आँसू निकले
मुस्कुराती आँखों में भी सैलाब होते हैं
गुलाब की महक भी फीकी लगती है
कौन सी खुशबू मुझ में बसा गई हो तुम
जिंदगी है क्या तेरी चाहत के सिवा
ये कैसा ख्वाब आँखों को दिखा गयी हो तुम
लौट आओ….
हैप्पी वैलेंटाइन डे
Valentines Day Love Message In Hindi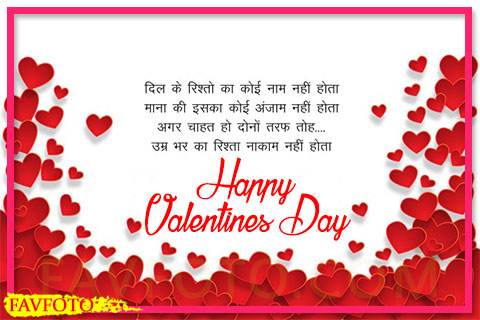 चलो आज खामोश प्यार को इक नाम दे दें,
अपनी मुहब्बत को इक प्यारा अंज़ाम दे दें
इससे पहले कहीं रूठ न जाएँ मौसम अपने
धड़कते हुए अरमानों एक सुरमई शाम दे दें !
कुछ सोचू तो तेरा ख्याल आ जाता है
कुछ बोलूं तो तेरा नाम आ जाता है,
कब तक छुपाऊ दिल की बात
उसकी हर अदा पर मुझे प्यार आ जाता है|