Halloween Captions for Couples
You're just my (blood) type.
She's got me under her spell.
I found the best pumpkin in the patch.
"I am beautiful. Boys will LOVE me!" —Hocus Pocus
Cutest pumpkin in the patch.
You make me batty.
We're all boo'd up.
The Jack to my Sally.
He's a handsome little devil.
Hey, boo-tiful.
I will never ghost you.
My favorite pumpkin
I'm a sucker for you.
Love at first fright.
Hocus Pocus and chill?
Thanks for not ghosting me.
You make me feel like I'm the only ghoul in the world.
You're just too gourd to be true.
In ghoul company.
Drop dead gorgeous.
"Go on and kiss the girl." —The Little Mermaid
I'd bone you.
Halloween Instagram Captions for Family Pictures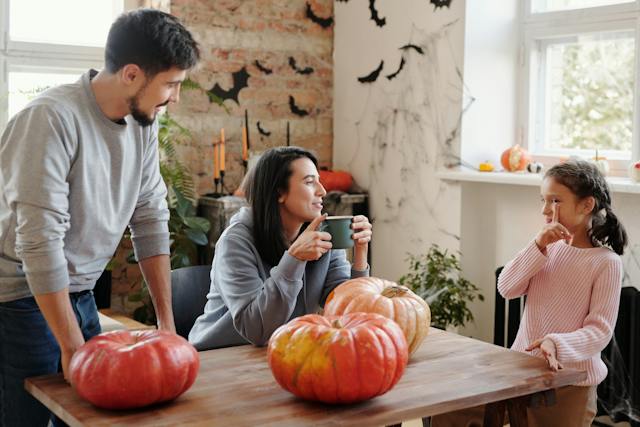 We may not be the Addams family, but we're pretty close
Look out, this year we're all about scary costumes and bringing a new meaning to blood relatives
Mummy's in charge
Another ordinary day with monsters in my house
We're basically the Sanderson sisters
Home is where the haunted house is
Tonight's read is No More Mummies Jumping on the Bed