Happy Thanksgiving Wishes for Colleagues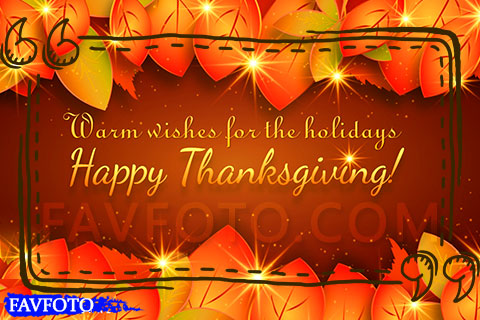 Enjoy this Thanksgiving holiday to the fullest.
Eat delicious foods, spend time with your family
and relatives and come over here to join my family if you can!
Make this Thanksgiving holiday wonderful by
having your families and relatives under one roof.
I wish you all the best on this day!
May your road be filled with smiles and
giggles as you walk through.
May you reach your dreams one day.
Happy Thanksgiving!
May you be bestowed upon with the best of everything
and have the strength to surpass any obstacle.
The Lord will lead your way.
Have a blessed Thanksgiving.
I hope you got the invitation card for today's Thanksgiving party.
Come to join my family as we have a wonderful
Thanksgiving meal together.
Happy Thanksgiving!